For the Best Dumpster Rental Franklin KY Has to Offer, Choose Blue Star Roll-Offs
If you need the most reliable dumpster rental Franklin KY can provide, choose Blue Star Roll-Offs! Our locally owned and operated company has been serving Franklin, Kentucky, with dependable and environmentally responsible waste management services since 2017. As a fully licensed and insured company, we are dedicated to promoting excellent safety standards while delivering prompt, professional customer service to our customers throughout Simpson County.

We're confident we provide the best dumpster rental Franklin KY has to offer to help you complete a range of commercial and residential projects. Whatever your needs are, we're here to help. Clear out the garage, begin an exciting new home improvement project, or manage a foreclosure with ease with the added support of our professional team of experts and industry-grade bins.

We make it as simple and straightforward as possible to book a dumpster rental Franklin KY homeowners, businesses, property managers, and contractors can depend on with our user-friendly online scheduling system. Browse our available roll-off options, make the best selection for your specific waste removal needs, and schedule a delivery with a few easy clicks. If you have any questions or need additional support, don't hesitate to contact our team by giving us a call at (270) 221-8600 today!
  Dumpsters

Dumpster Rentals

We offer 12 yard, 20 yard, and 30-yard dumpster sizes to handle any type of trash or debris.
Diverse Uses for the Residential and Construction Dumpster Rental Franklin KY Chooses First
For the residential and construction dumpster rental Franklin KY trusts to help complete a range of waste disposal projects, choose Blue Star Roll-Offs. Our high-quality roll-off containers can handle any waste that's cluttering up your living space or work site. If you need to haul away construction materials, remove yard debris, declutter your home, renovate an office park, or are simply in need of reliable services for ongoing commercial waste management needs, our team of waste disposal experts is there for you! With our wide variety of dumpster sizes available, you'll be able to find the solution that's perfect for your specific goals and your budget.

When you book the residential, commercial, or construction dumpster rental Franklin KY depends on, you can rest assured that your waste is being disposed of in an eco-friendly and sustainable manner. Our locally-owned company is passionate about taking care of our community and gladly partners with the Simpson County Convenience Center to make sure your waste is discarded in compliance with local, county, and state regulations. Give us a call or book online today to see why we're the best choice for local dumpster rentals Franklin KY can provide!

Reliable Home Dumpster Rentals Franklin KY Residents Trust
Choose Blue Star Roll-Offs for the best home dumpster rentals Franklin KY can provide! Our 12-yard dumpster is perfect for simple home cleanup projects, estate sales, small room renovations, landscaping design, clearing out yard debris, performing home repairs, and so much more.

Easily dispose of yard waste, small furniture, flooring, broken appliances, or anything else that's getting in your way. We regularly deliver our driveway-friendly bins to help support general cleanouts, roofing repairs, home improvement projects, sidewalk or shed demolitions, and other residential efforts. Call us or book online today for the most affordable small dumpster rentals Franklin KY homeowners trust the most.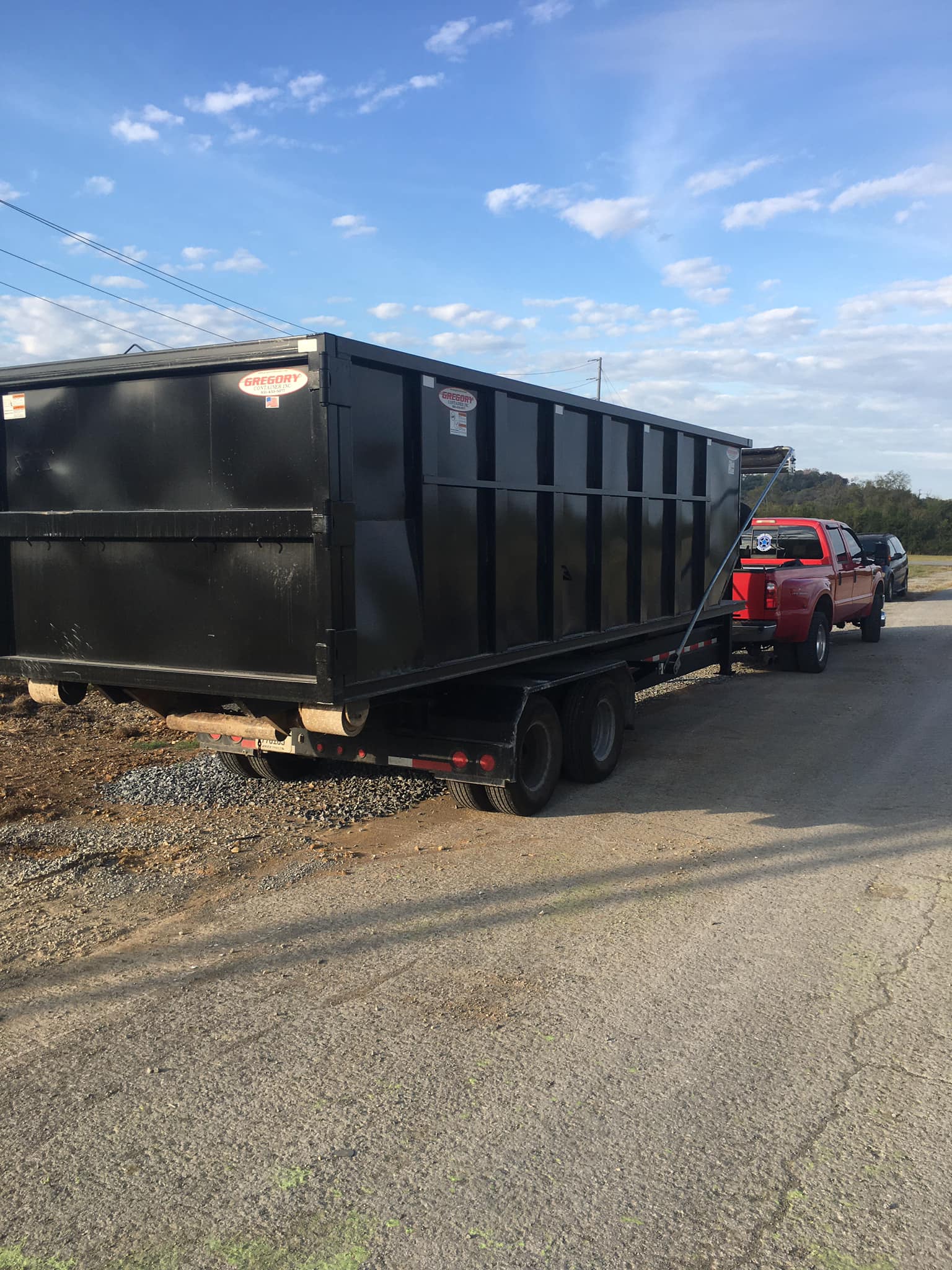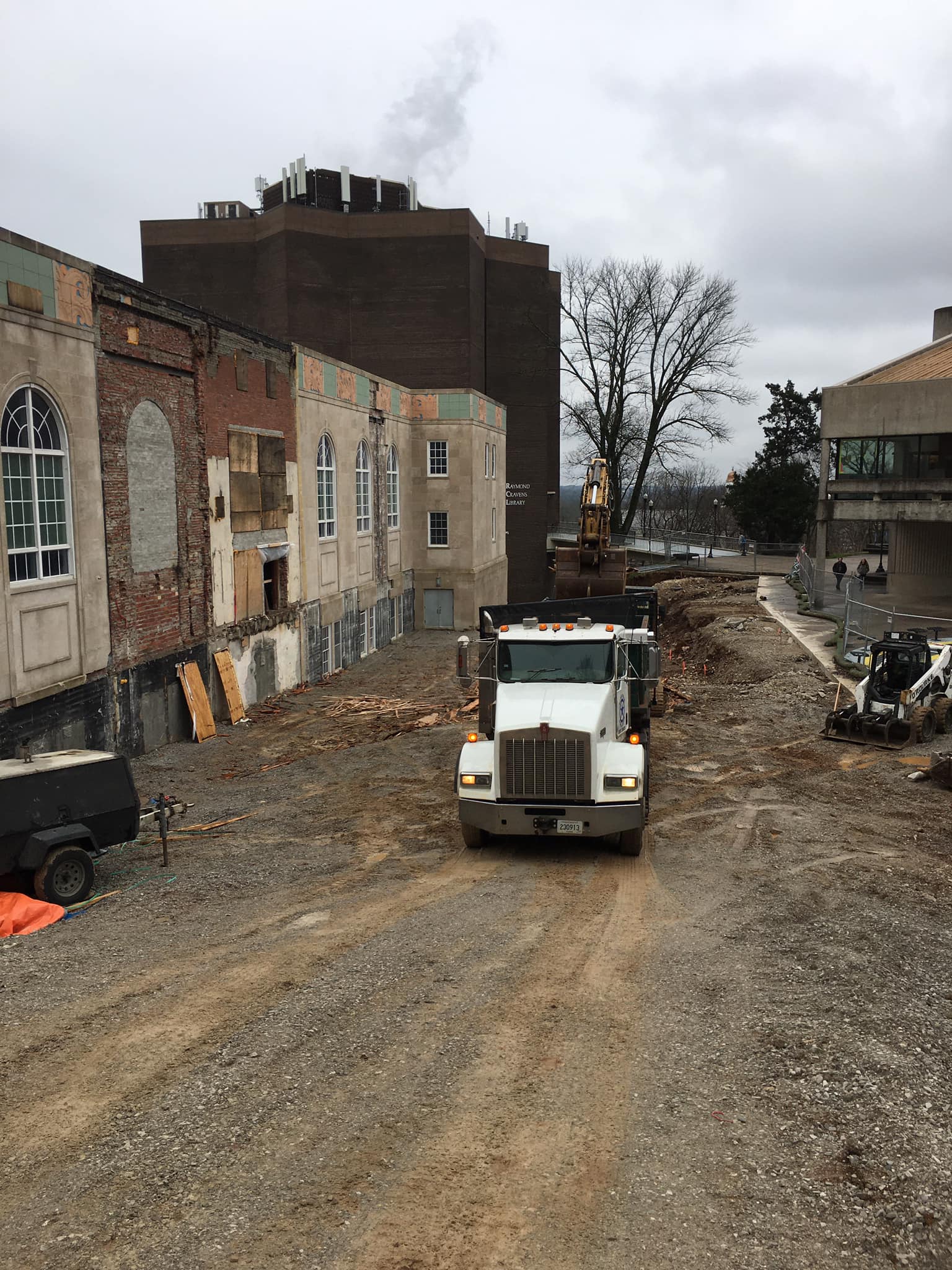 Convenient Driveway Dumpster Rentals Franklin KY Chooses for Yard Projects
If you need the most dependable driveway dumpster rentals Franklin KY trusts most, use our heavy-duty bins to complete your landscaping or outdoor projects! Book one of our industry-leading containers when working on outdoor renovations, cleaning out yard brush or debris, working on the garden of your dreams, or cleaning up after a destructive storm. Our reliable bins allow you to load waste from all sides at your own pace.

Our bins can haul brush, limbs, branches, stumps, and general waste from a range of outdoor cleanups or projects. Give us a call or book online today for the most reliable portable dumpster rentals Franklin KY has to offer to make sure your outdoor project is a walk in the park.
Large Dumpster Rentals Franklin KY Contractors Depend On
For the large dumpster rentals Franklin KY contractors trust most, book with our team of professional, courteous, and helpful waste removal experts. Our local company specializes in hauling away construction waste, making us the perfect choice for disposing of any tile, wood, asphalt, drywall, plastic, and other construction waste. If you need high-quality and dependable equipment for your construction project, our team of experts is there for you.

Our industry-leading roll-off bins are the perfect way to keep worksites safe and functional when executing a commercial project, including housing developments, demolitions, commercial roofing replacements, and more. Call or book online today to see why we're the best choice for a local Franklin KY construction dumpster rental.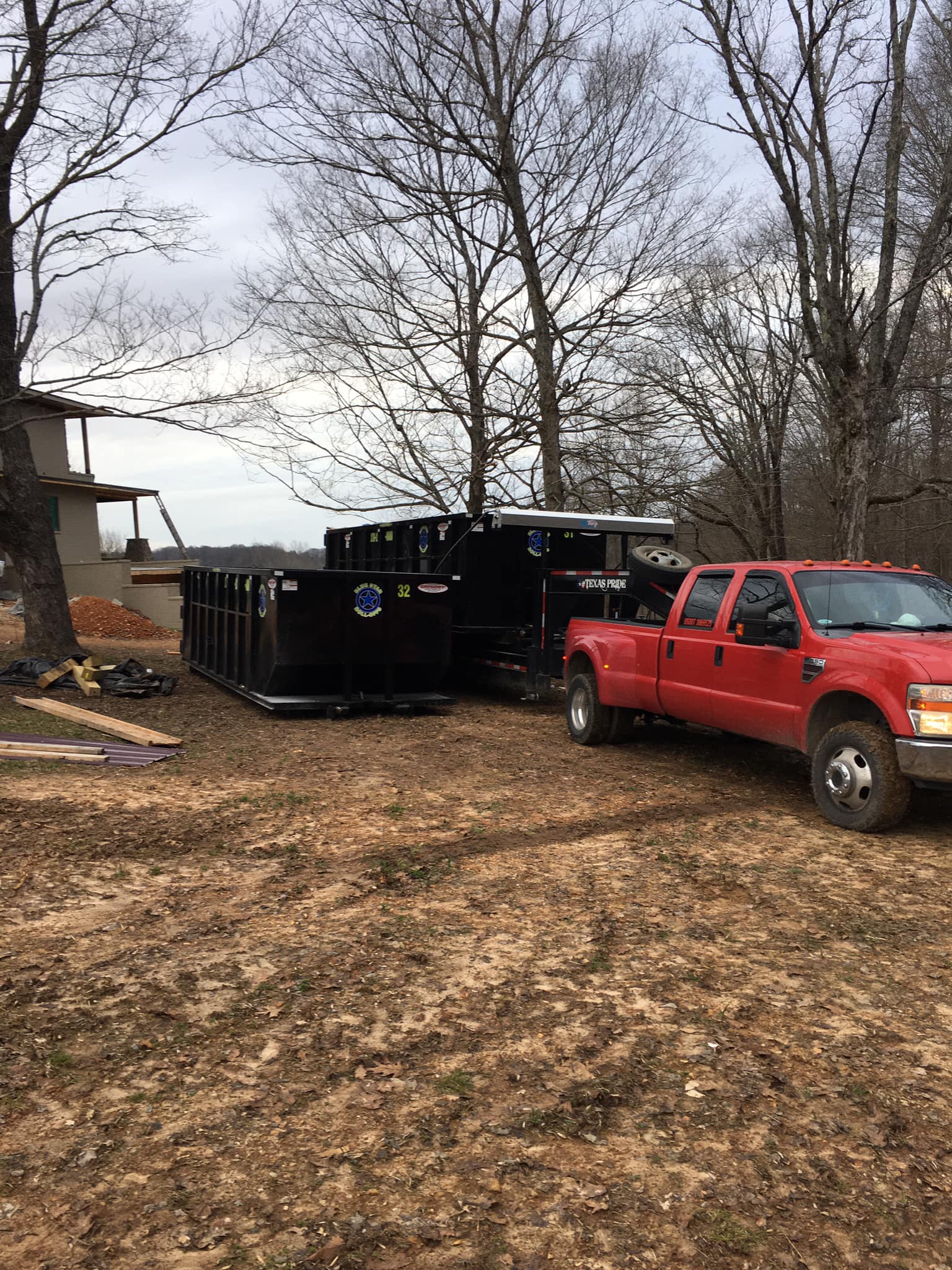 Garbage Dumpster Rentals Franklin KY Business Owners Count On
Book the garbage dumpster rentals Franklin KY business owners trust most from the dependable team at Blue Star Roll-Offs! Our locally-owned company happily provides punctual, reliable waste disposal services for the single-use or ongoing waste management needs of businesses, apartment complexes, retirement facilities, hotels, and more throughout Simpson County. Our dependable dumpster rentals are the perfect way to throw out any commercial waste while maintaining a clean and safe site for customers, guests, and employees. If you're looking for trustworthy and cheap dumpster rentals near Bowling KY can depend on, you'll find them when you book with our community-driven company.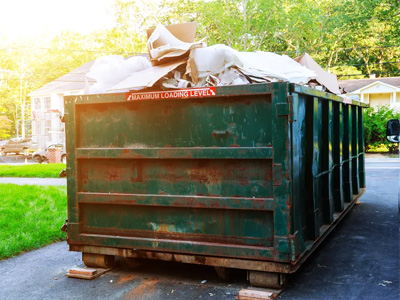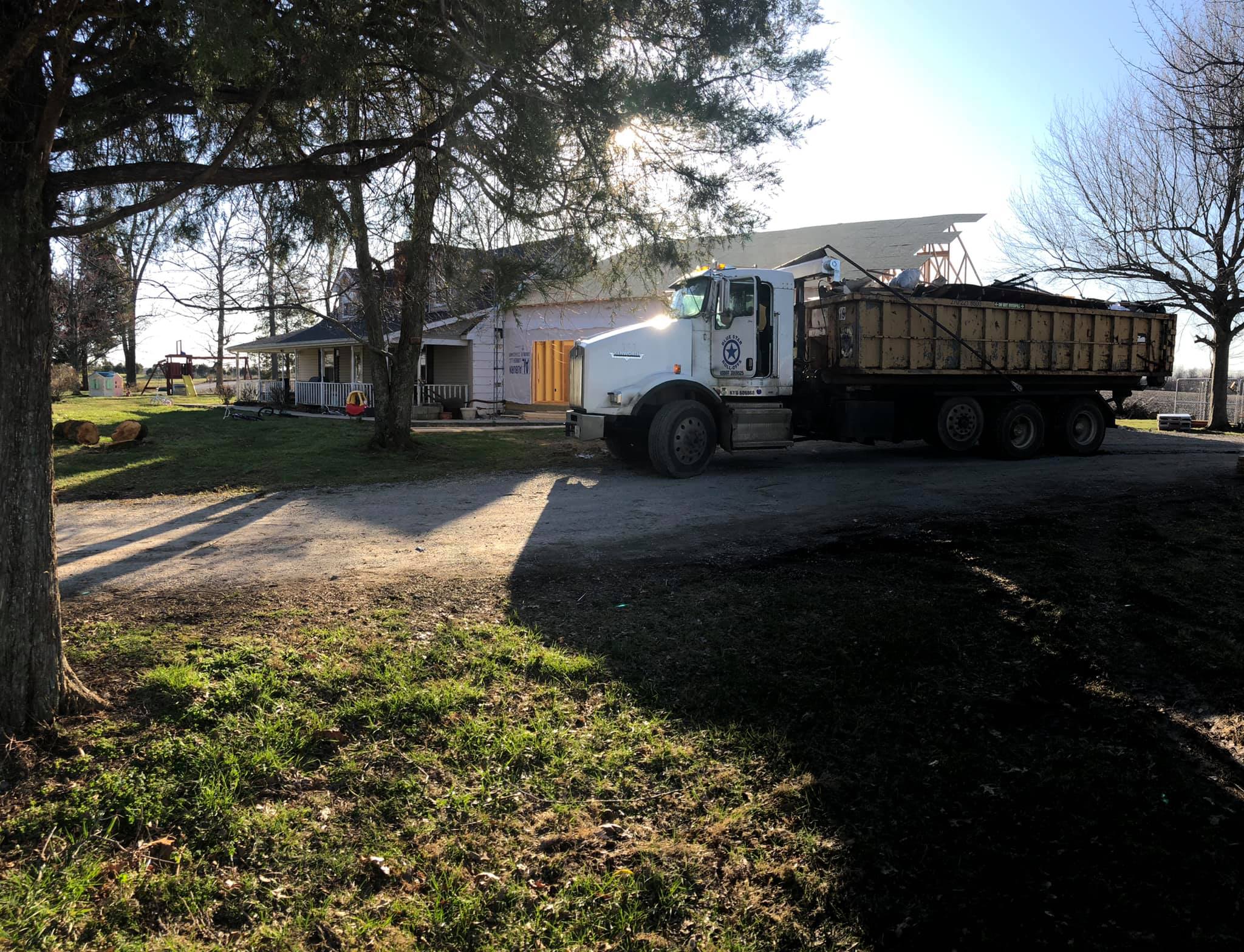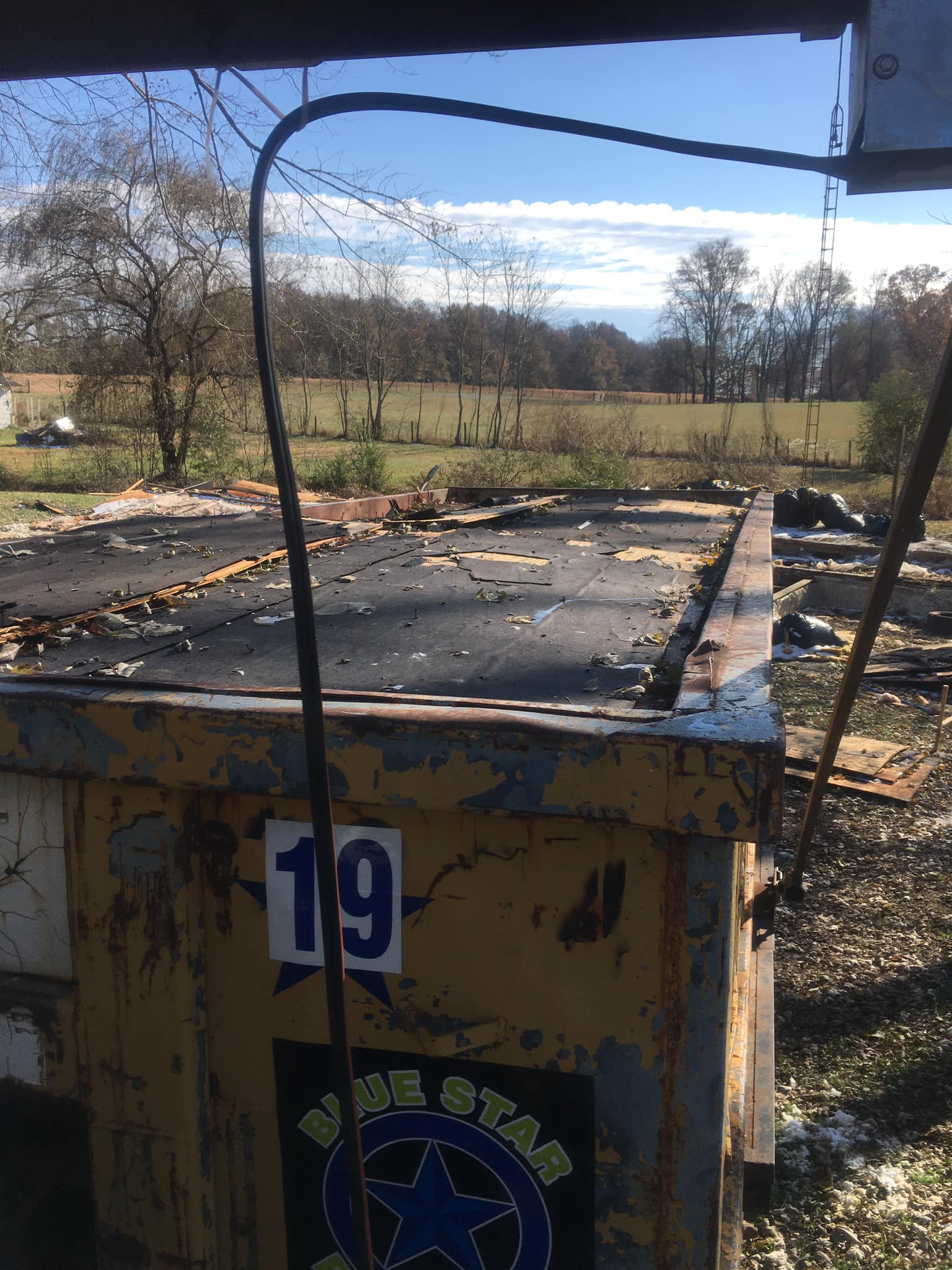 How to Book a Reliable Franklin KY Roll Off Dumpster Rental
We make the process of booking a Franklin KY roll off dumpster rental as effortless as possible with our state-of-the-art online rental system. To begin, simply click one of the "Book Online" buttons displayed throughout our website, or by clicking the "View Dumpsters & Book Online" option shown in the header of our website to view all of our available options. Once you have decided on the dumpster size you need, click the orange "Add to Cart" button. Next, choose your service type (commercial or residential), choose the delivery date from our online calendar, and input delivery and billing information. You'll then enter your payment information using any major credit card and finish checking out with our secure system. You'll receive a confirmation email and one of our staff members will be in touch leading up to the drop-off date to confirm a delivery time that works for you. Get ready to complete your project with a locally-owned business that won't let you down!

Customers also have the option of booking a reliable Franklin KY roll off dumpster rental over the phone. Simply call us at (270) 221-8600 and our team of friendly customer service professionals will be happy to answer any questions, help you decide which dumpster will be best suited for your project, and set up your rental. Our company offers 24/7 emergency support for all of our customers via phone. Customers can also click the "Contact Us" button located at the bottom of our website to easily submit any inquiries through the contact form. If you need to rent a dumpster in Franklin KY, you can't go wrong when you book with Blue Star Roll-Offs!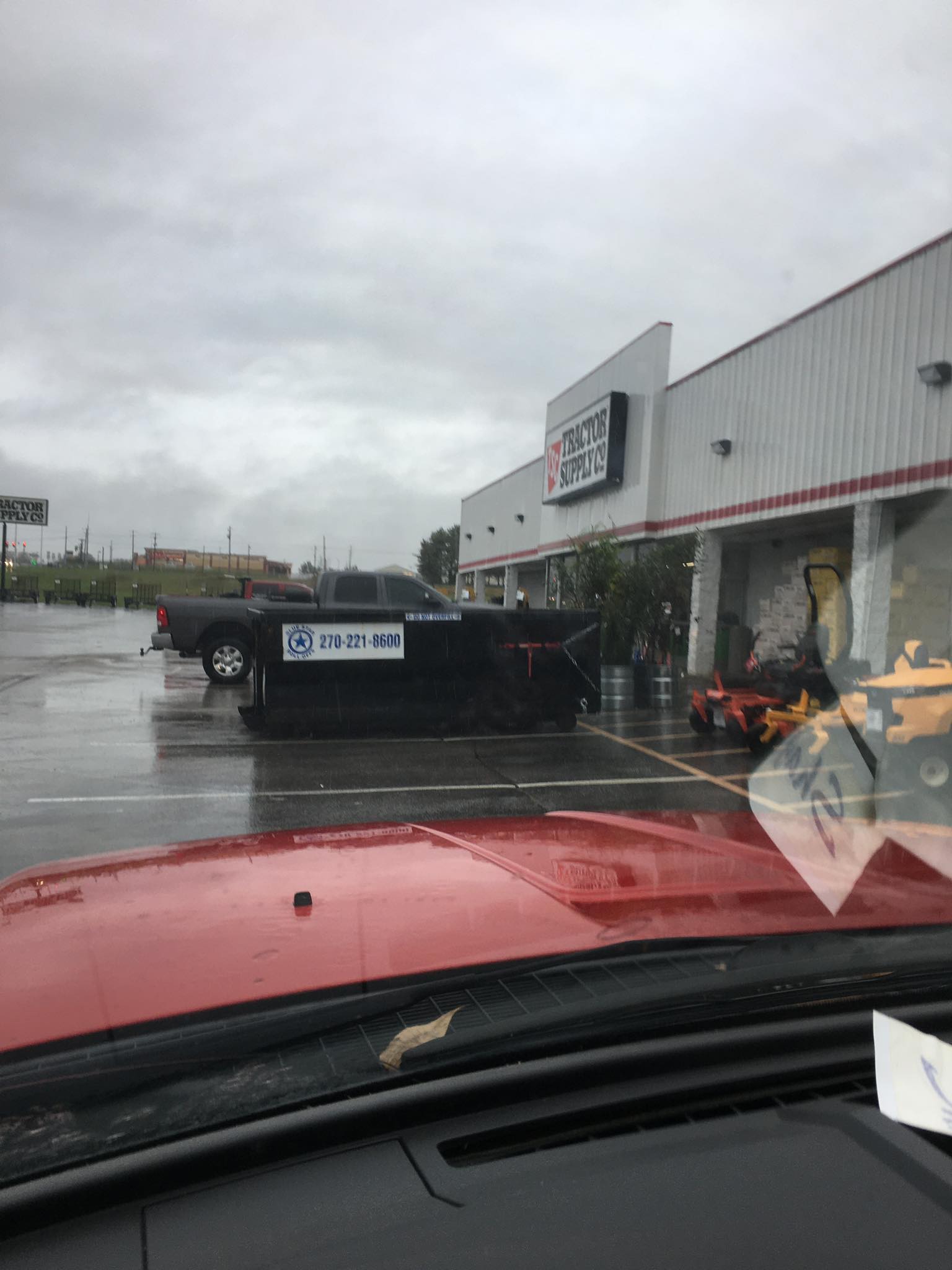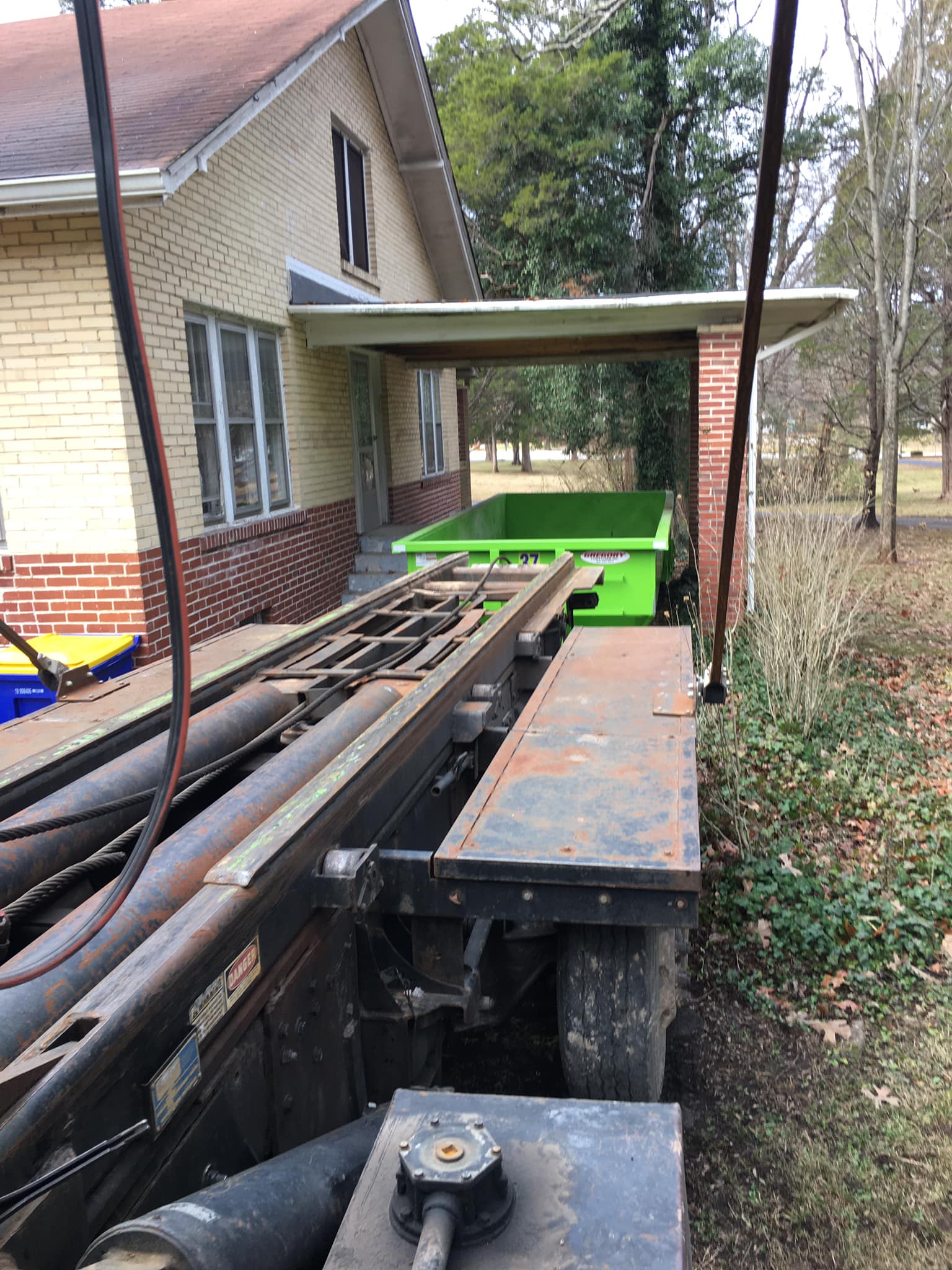 Optimal Sizes and Prices for the Sturdy Franklin KY Dumpster Rental You Need
Our Franklin KY dumpster rental company offers a variety of sizing options so you can pick the roll-off bin that best suits the needs of your project and your wallet! Our 12-yard dumpster is perfect for home remodeling projects, small roof replacements, or other residential endeavors. Whether you're doing some routine seasonal cleaning or want to "Marie Kondo" your entire property, we're confident this option is a great fit for most residential needs. Priced at $325 for up to 14 days with one ton of waste disposal included in the base price, this bin measures 12' long by 7'6" wide by 4' tall.
Delivering the Commercial and Residential Dumpster Rental Franklin KY Depends On
Our local company is proud to provide affordable residential dumpster rental Franklin KY can trust and is dedicated to taking care of our community. We regularly partner with the Simpson County Schools to handle their ongoing waste management needs so that they can focus on nurturing the minds of our community's young students. Give us a call or book online today to see why we're the local, trusted source for your waste management needs! From caves to parks, our company is proud to be one of the driving forces for keeping our communities clean.

Blue Star Roll-Offs happily delivers the most dependable commercial or residential dumpster rental Franklin KY has to offer to the surrounding communities, including Bowling Green, Russellville, Lewisburg, and Auburn. We're proud to serve the 42134 and 42125 zip codes in Simpson County. If your worksite is located outside of our listed service area, no problem! We frequently deliver our high-quality dumpsters to areas that are further away and always do our best to accommodate our customers' needs.
Service Area
FAQS About the Roll Off Dumpster Rental Franklin KY Loves
If you have questions about the roll off dumpster rental Franklin KY trusts most, we're here to help! We've put together the most frequently asked questions by our first-time customers to address any questions you may have about our process, policies, or prices. Take a look at our list below and get in touch with our team if you need any additional information.
Q.
What items are prohibited in our dumpster rental?
A.
Certain items must be disposed of specifically. In accordance with local regulations, we ask that you don't load any tires, pressurized containers, electronics, hazardous materials, or poisonous chemicals in our containers. If you're unsure about what you can dispose of in the highest quality roll off dumpster rental Franklin KY has to offer, please give us a call and we will gladly help.
Q.
What if I need the dumpster for longer than 14 days?
A.
We proudly offer the most affordable price of dumpster rentals Franklin KY can provide! Our listed prices are inclusive of delivery within our service area, 14 days of rental time, and a certain amount of waste disposal (depending on the size of the container). We charge $25 per week after the initial 14-day rental timeframe. Just give our team a call if you end up needing more time or filling up your container sooner than initially expected.
Q.
What if I finish using my dumpster rental before the rental time is up?
A.
Not a problem! Just give us a call when you're finished and we will schedule a pickup ASAP. If you need additional time or tonnage, let us know.